So it's a known fact in this house that I'm pretty excited for the upcoming game,
Rage
. I've been reading the comic books and waiting ever patiently for it's October 4th release date here in North America. My friends at id Software have been pretty good at keeping me on my toes. Alas, I've gotten no peaks.
Well at
Quakecon
this year, they gave out Rage mousepads to those who pre-selected a BYOC seat. It's was pretty awesome looking but I had no use for it. My actual mousepad is an Allsop XL and I love this thing to pieces.
My computer case is an Antec 900. Some Antec cases have a little dock on the top to hold usb devices and other small items. The dock is lined with a mousepad-like material. Upon inspection, my Rage mousepad is of the same thickness (about 1mm). Awesome! Time to swap them out.
This was a pretty simple fix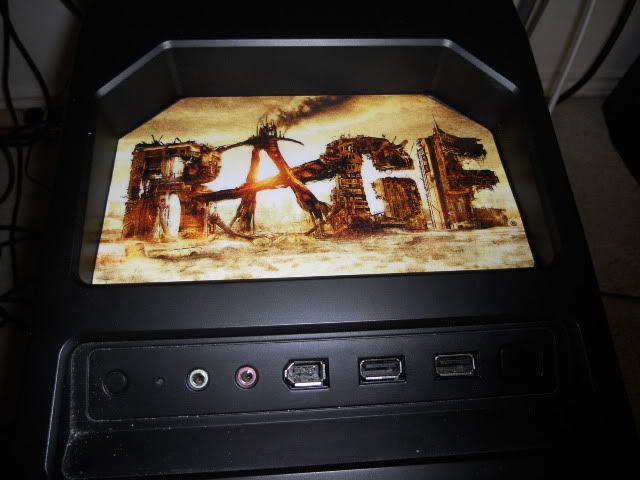 .
I took out my Antec 900's dock pad. I positioned it over my Rage mouse-pad to cover the part of the image I wanted to cut out.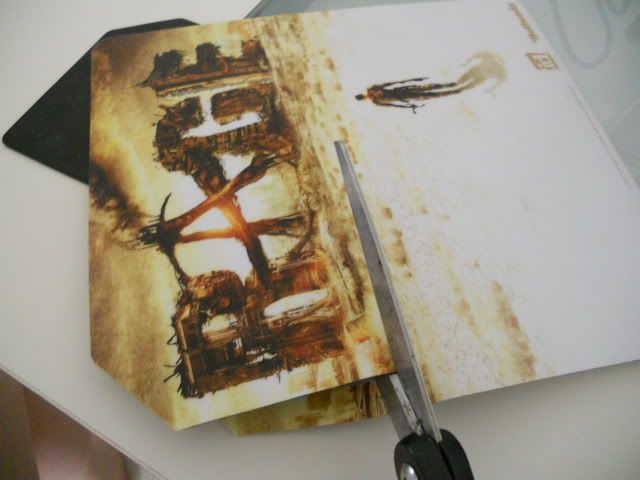 I very neatly outlined the dock pad and then double checked my lines. Once I confirmed that there wasn't any overlap, I went to work with the scissors.
After cutting up the mouse-pad, I realized I there was enough material left-over to cut up another one. :D
They both were a perfect fit. And now I've got some pretty neat and interchangeable dock-pads for my computer case.
This technique would also be perfect for coasters. Maybe I can use some of my parents old mouse-pads to try it out. You know, the ones with pictures of space and kittens on them. Who wouldn't want kitty coasters in their gaming pad?
- Stephanie