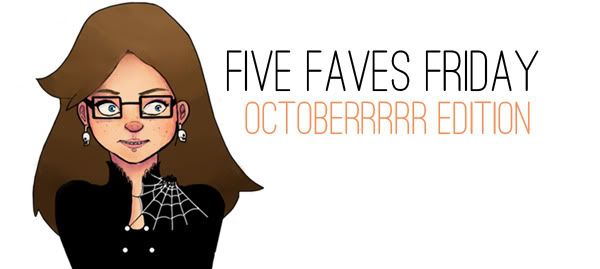 Since Friday's are our actual weekend, I'll be sharing 5 things that I think are awesome for you guys. Yes, I know it's a bit lazy. But just think of all the awesome things you may or may-not have seen below...
My favorites this week are...
1
//
NHL Hockey Season
! It has official started here in America. :3
The Dallas Stars play their first game of the season tonight!
2
//
RoboCop Kid.

This kid's father made a costume out of empty bottles.
Looking through the photos on his blog again gave me a great big smile.

via Sweet Juniper


3

//

This Tattoo
It makes me wish I could get one. I prefer to not be ostracized by my family, so my body is currently ink-free.
4

//

Framing comic books
I would cover my walls if I could afford to frame them all. For now, I'll just stick to framing my records.
5

//

This Font
I have a bit of an obsession downloading custom fonts. At the moment, I've got about 1000 installed on my computer.
Vanilla via Font Squirrel
-----

I'll be spending my weekend observing Yom Kippur and attending FAN DAYS, a sci-fi expo here in DFW. Expect plenty of photos on Monday's post. I'm hoping to get one taken with Star Trek actor, George Takei. I'm 99% sure we'll be dressed up in our Star Trek costumes as well. NERDS AHOY!
Well, that's all for today!
See you all next week!
<3
- Stephanie