Hey Everyone!! I hope you all had a great weekend. Jeremy and I just got back from our weekend trip to Lake Chuck. I wish I could have gotten more photos, but we were so busy that I kept forgetting to take photos. We're hoping to make a trip sometime in the next few months, so I promise to take better ones next time I'm down there.
For now, here's a few bits and pieces from our adventure: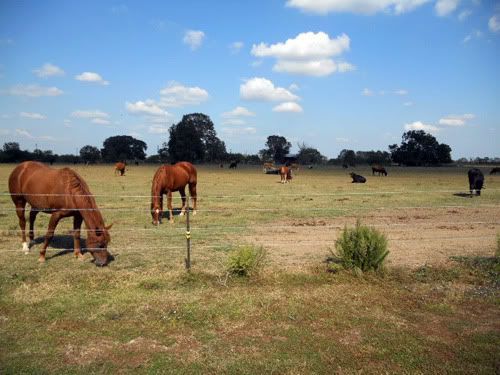 Jeremy's Dad raises livestock on his farm in the off season.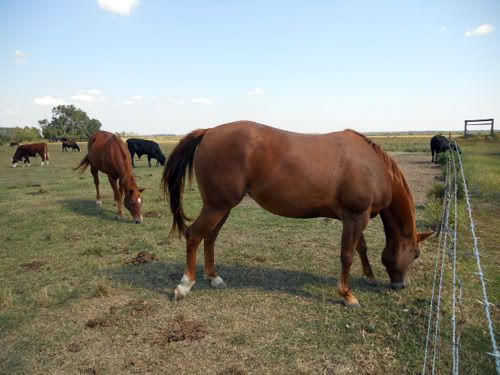 I love this horse. He'll come right up to the fence to have his head scratched.
After spending the day around the house, we packed up, said goodbye and headed into Lake Charles for one last time before our drive back to Dallas.
We drove past plenty of bayous/swamps. They were actually quite pretty.
What's a trip to Louisiana without gumbo?
Jeremy convinced me to mix the potato salad in it.
It sounded gross but holy moley was it AMAZING!!! I'm a believer.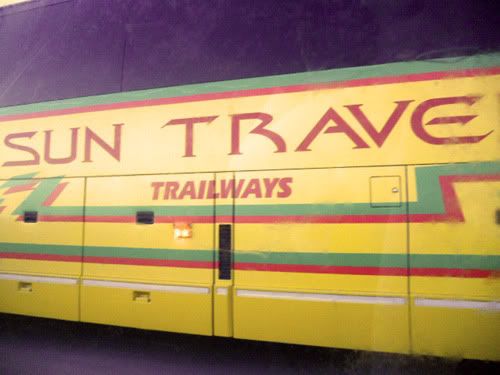 We spotted this bus on the highway. It's the same font as Star Trek: The original series.
Gave us trekkies quite a giggle.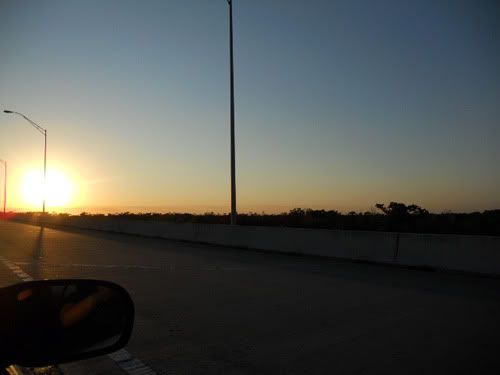 The sun was setting as we crossed the Sabine river back into Texas

.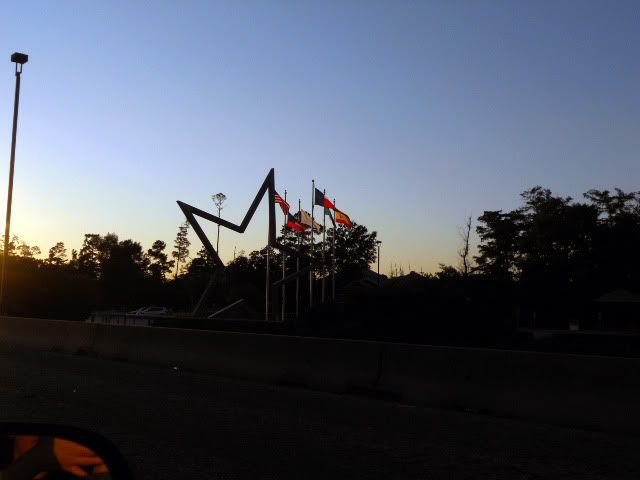 Hello, Texas!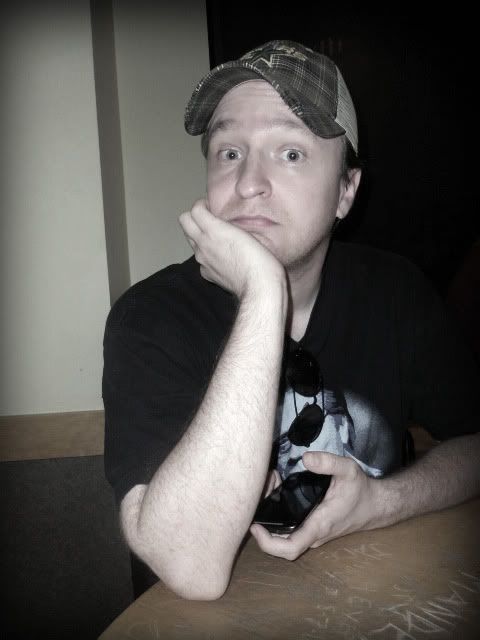 We stopped in Beaumont, TX to visit a friend. Jer needed some coffee.


This table was pretty neat. Lots of messages and love notes.
I was so tempted to carve our initials onto it, but I didn't want to get in trouble. :X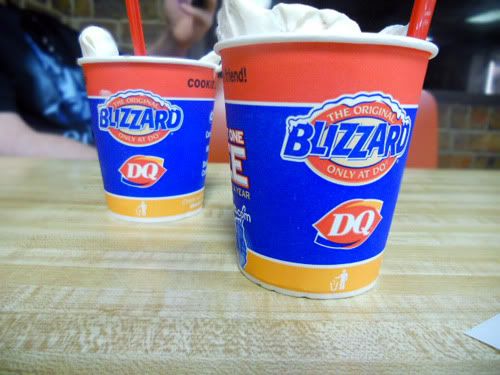 A little bit later we stopped for mandatory DQ. They're hard to find in the city, but everywhere off the highways.

Do you guys have Dairy Queen where you're from?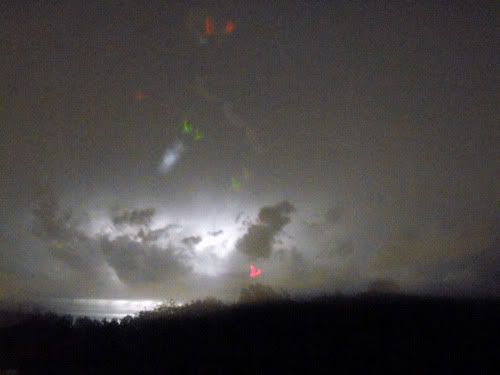 The last hour and a half of our drive was a spectacular lightning show.
Couldn't have asked for a better ending to a great weekend.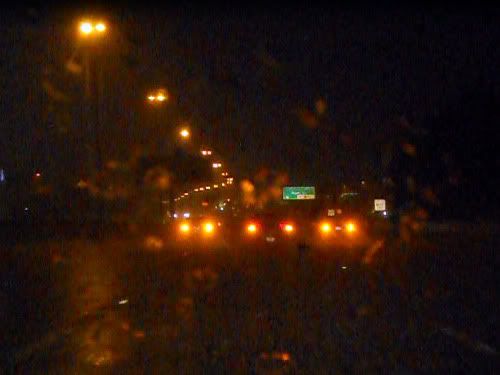 However, once we made it into Dallas, the rain was so intense that we couldn't see. Literally every car on the highway slowed to a crawl and turned on their emergency harzards. Some people even pulled over and/or parked under the bridges. It was a crazy sight. But we made it home unharmed. :)



-----------------




Well, there you have it! We had such a great time with friends and family down in Lake Charles. I got to meet one of Jeremy's nephews, see his niece again and see our friend's new baby. We ate wayyyyyy too much on this trip, and yet somehow I lost 5lbs. Someone please explain. lol

Stick around for more halloween posts this week. I might post a few things on my days off, to get everything out and posted before October ends. I've got our costume posts as well as our pumpkin posts for this week.

Have a great Monday everyone!

<3 Stephanie