We camped out in front of the Flagship store for Black Friday.

c/o hpb.com
Half-Price Books
is bookstore chain that buys and sells old books, music and collectibles. Here in Texas we have the highest concentration of these stores, as they started right here in Dallas. The Northwest Highway location is also their corporate hub. It's the size of a small department store and I find myself spending hours in there. My Dad has been a customer of Half-Price Books way before my brothers and I were born. It's always been a tradition to go to a book store after going out to dinner. I am no stranger here!!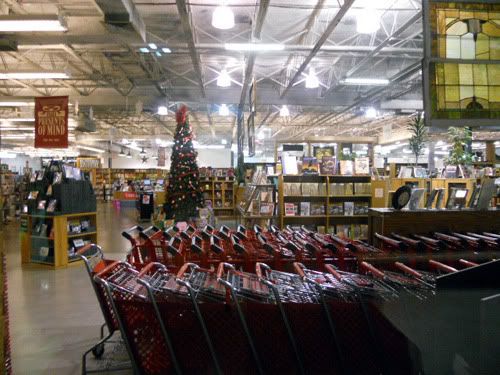 Window shopping at 4am, before the store opened.
Well, all month I've been getting notifications of their Black Friday deal. The first 100 people in the store a tote-bag and a $5 gift card, and one person will get a $100. They also had a 40% 1 item coupon, or a $15 off a $50 purchase coupon.
All of the stores were doing this, but Jeremy and I figured we'd have the most fun at the big location. We we threw on our coats and hung out front the store from 3:30am until 7:00am when they opened. I was the third in line and he was the fourth.
Once the doors opened, we were rushing through the front as the clerks started grabbing bags and handing them our way. I looked in my bag and saw an envelope that said, "Congratulations!" I asked Jeremy if he got an envelope and he didn't. I had won!
I wasn't expecting this at all and went into total denial. I was completely OK with the fact that we were just book shopping at Half-Price books on Black Friday and the gift certificate was the farthest thing from my mind. It wasn't until 15 minutes later when they called me over the intercom that I finally accepted my winning. I'm actually a pretty unlucky person, so it came as quite a shock.
---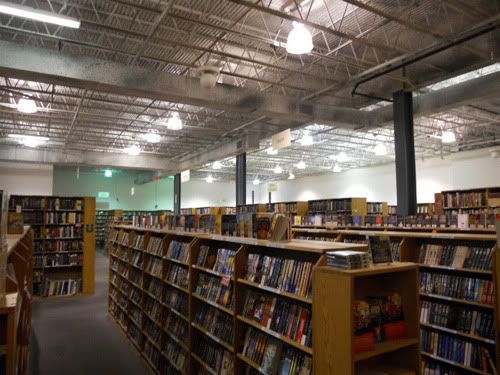 Science Fiction paperbacks
The store is so big. You can barely see the other side.
So. much. vinyl!!!! I get most of my records here.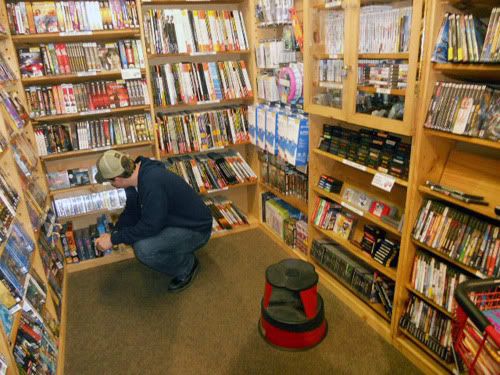 Jer looking at video games :D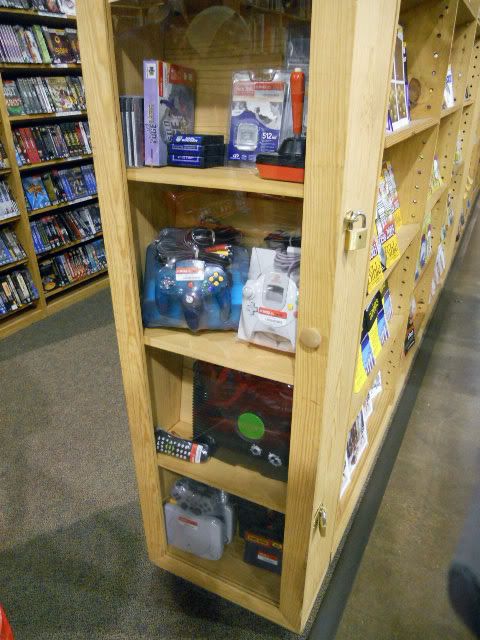 We were eyeballing a couple of things in there.
I love vintage magazines, especially LIFE.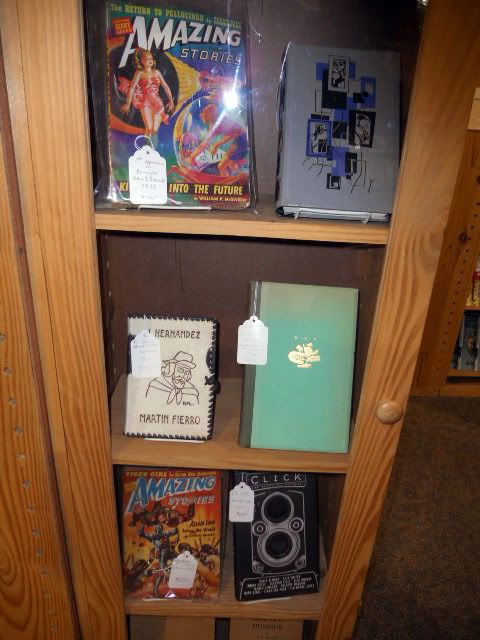 Lots of fun things tucked away in the cases in the nostalgia section.
I ended up spending about $25 of the $100 gift card. I finally got the hardcover version of
Harry Potter and the Goblet of Fire
(after coupon, it was only $7),
Pride and Prejudice and Zombies
the graphic novel for $5.99, 2 gifts for Jeremy and another Star Trek Novel about Dax.
We also got a 1st gen Pokemon Trading card Deck binder. It was in the Nostalgia cabinet and we pulled it out fully intending to buy it at it's list price of $15, but only paid $7.50 because of the coupon.
When we opened it however, it was filled to the brim with 97 holographic and dark cards (For those of you unfamiliar the Pokemon, it's the rare and expensive ones). Jeremy was pretty stoked and he refuses to share it. I accidentally left it at the store and I had to drive all the way back to get it (25mins), because of which I got to use another coupon!! Seriously, this was definitely worth more than we paid for it.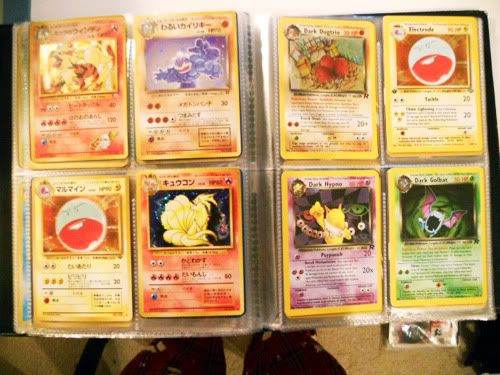 All in all a wonderful Black Friday!! I took advantage of Amazon's sale and ordered the rest of my gifts online this year. They price matches most of the items I planned to go out for.
What are your Black Friday experiences or traditions?
Do you dare navigate through the chaos or stay home?
<3