A clingy, talkative, independent and yet worrisome little ball of fluff.
He's our ball of fluff. <3
Linus is a black/copper
Maine Coon
. He is somewhere between 5 and 6 years old. Jeremy has had him since he was a kitten. When Jeremy moved in this past April, I adopted Linus as my own. He's an indoor-only cat. Jeremy and I have only been together for about a year, but Linus and I got along from the start. There was a rough patch back when he and Jeremy moved into my place while dominance was established. But now he's pretty much a mama's boy. :)
He's not without his negative sides. In his mind, he's the head of the house. He'll complain when we close doors, change our schedule or hit the snooze on our alarm. He's sooooo talkative, which is common of Maine Coons, but BOY-LET-ME-TELL-YOU... he never shuts up. hehe.
His favorite places to sleep are on top of our computers, snuggled into our clean laundry, or under the coffee table. His favorite toys are balls of foil and milk tabs. We've tried getting him fancy cat toys, but he's unimpressed. He also loves to cuddle with us in bed. On most nights, he'll spend around 30 minutes just curled into a ball, kneading.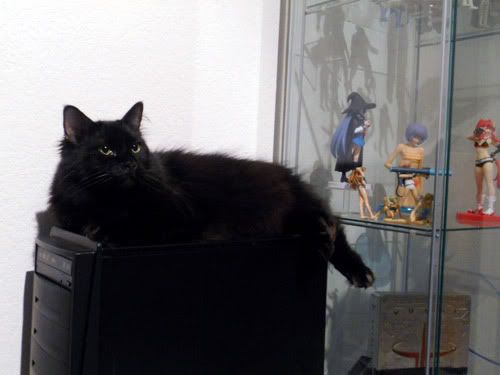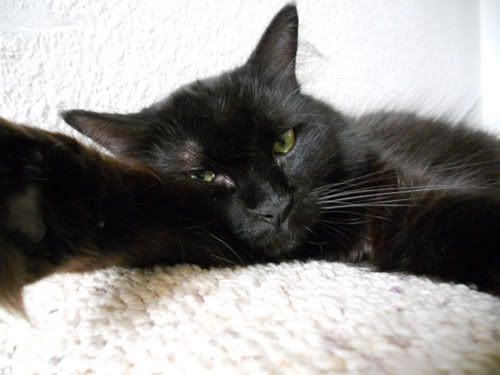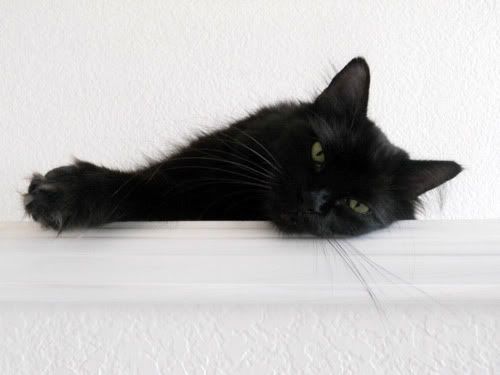 ---
We are hoping to add to our family with another cat sometime in the near future. Because of previous experience with Jeremy's past roommates and their pets, we know that Linus bonds better with kittens. So our plan is to adopt a kitten from a shelter and introduce him into our family.
Do you guys have any pets that you consider a part of the family?
Linus is my first cat. I can't imagine life around the house without him.
<3Stephanie