Wooo!! Sorry for getting this post up so late. Seems Minerva is finally starting to feel much better. I can tell because she's so full of energy. However, Linus caught her infection and now he has to go to the vet. Boo. :(
Meet Minerva. We've been planning for a second cat for a while now and it seemed like everything fell into place. However, I kinda-sorta got her the week before weplanned to go looking. I was going to the craft store to get some last minute supplies for my dad's birthday party and I saw the "Cat Adoptions Today" signs next door at the pet store. And there she was, in the very first cage...
Minerva sleeping in front. I sent this photo to Jeremy and he instantly replied with "How much?"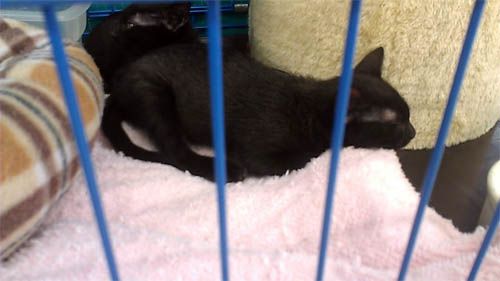 Linus was pretty curious when we brought her home, but it took him a few days before he finally got the hang of her. We kept them separated the first two days.
Hugging her baby. Her first night home!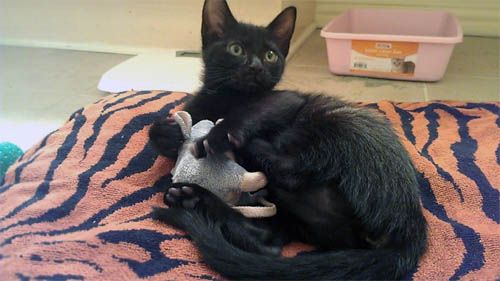 Minerva loves to sleep in the most uncomfortable positions....
and apparently humans make great pillows...
Last week she was a super sick kitty. We had to take her to the vet. It's common for many shelter animals to catch Upper Respitory Infection, and Minerva was no exception. Luckily after a week full of meds, she's feeling better. Linus however, caught her bug this week. I'm taking him to the vet to get some meds today.
It only took them 3 days before they started to play with one another. And after one week Linus is already bathing her. He watches her wherever she goes. He is such an awesome big brother.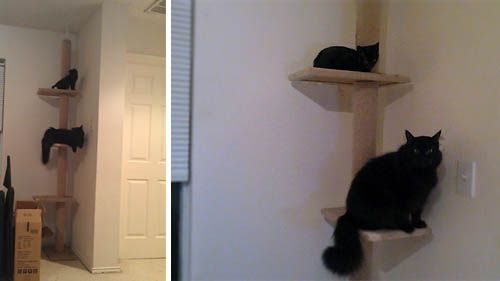 Minerva, partaking in one of her favorite activities!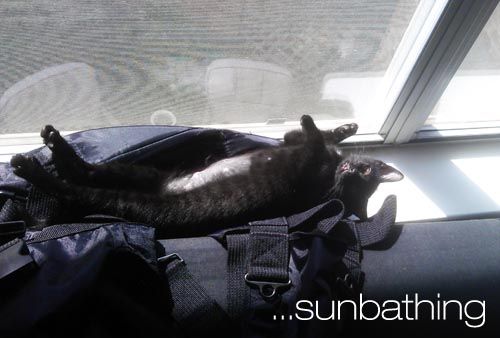 I promise to post tons more photos of Minerva and Linus. I have a few videos of them playing that I'll upload soon as well. Stay turned for more kitty cuteness! I'm a proud kitty mama and my phone is jam-packed full of photos.
<3