Yesterday was a little more devastating than I let on. A lot of things went wrong and I had a hard time dealing with it. It happens. We all have bad days. So what did I do about it?
At my haircut today, I got to gossip with my amazing stylist. She's getting her arm tattooed with Alice in Wonderland characters and it's absolutely amazing. Sorry no photos of the tat, but here is one of my hair! I decided to be risky and cut off nearly 6". With less than 3 months before my wedding, it was a bit impulsive but I'm so happy with the results.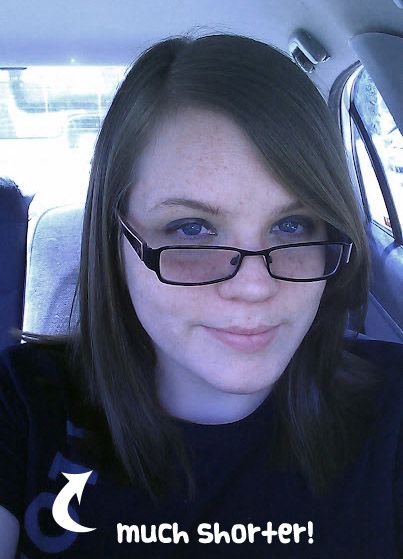 After my haircut,
I went thrifting
in downtown Deep Ellum at
Lula B's
&
Millennium
. There were so many things I wanted. It took a lot of self control, but I managed to leave the following things at the store.
Eeeee kitty tape dispenser! I left it behind. For $9, I wasn't sure if I needed it THAT badly.
The dealer placed a price sticker directly on the comic. It's worthless when that happens as they can rarely be removed afterwards. This was a deal breaker and a heart breaker for for me.
I really wanted to take these three home, but [1.] was priced way too high. Shame because it matches a gravy dish my mom owns. [2.] Had a little too much wear and cracking on it for what the dealer was asking. [3.] It says "$3.00" with sharpie on it near the bottom while priced at $20. I fear I'll be unable to remove the marker.
*Swooon* They stayed at the store though. The dealer was asking way too much for the condition they were in. $22 a piece and they're not even in FAIR condition. Always check the records AND sleeves before you buy!
What I did end up buying
was a couple of atomic kitchenware and glassware pieces from both places to use as a catch all in my bathroom. Check back tomorrow for some photos. It's a part of Thursday's post. :)
BUT WAIT, THERE'S MORE!!!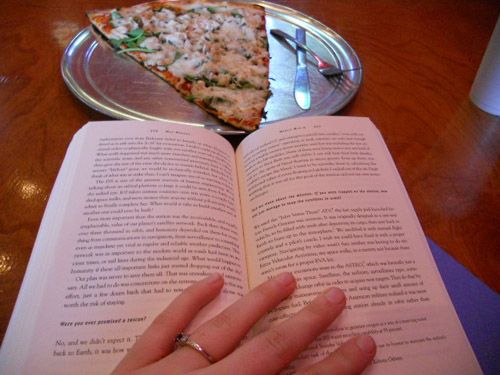 All that thrifting made me hungry. I stopped by Serious Pizza, my favorite pizza joint, for some noms and 1-on-1 time with my book. I'm currently reading through World War Z!
Thanks to Twitter and a good friend of mine, I got to attend a "ninja concert" starring
Amanda f**king Palmer
&
Neil Gaiman
. It happened to be close to where I was thrifting so I stayed downtown at the pizza place and then headed over. Amanda sang and played songs on her ukulele. Picked on Neil a bit. Neil read some poems he's written recently and sung a song while Amanda played on her Ukulele. It was absolutely magical. <3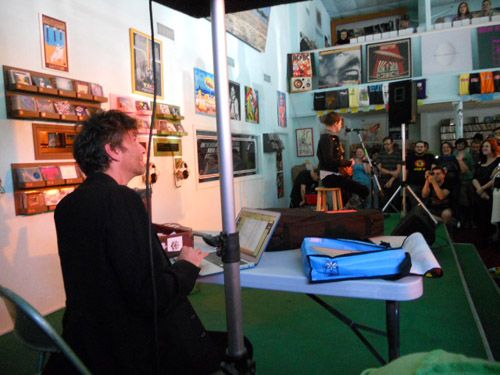 The lovely Neil Gaiman & Amanda Palmer. <3 <3
The day ended with some much needed cuddles on the couch with Jer and my kitties, watching Stargate Atlantis and a jog around the neighborhood. What an amazing day.
Do you guys have any favorite places to go "treasure hunting"?
What about any recent adventures?
<3 Stephanie