Sometimes I take blogging a little too seriously. My original post for today had to be pushed back until next week. And at about 1:15am I realized I had nothing to post. WHOOPS procrastination. So I drew this comic really quickly to illustrate how my nights often work.
Thank goodness I have artistic skills. :D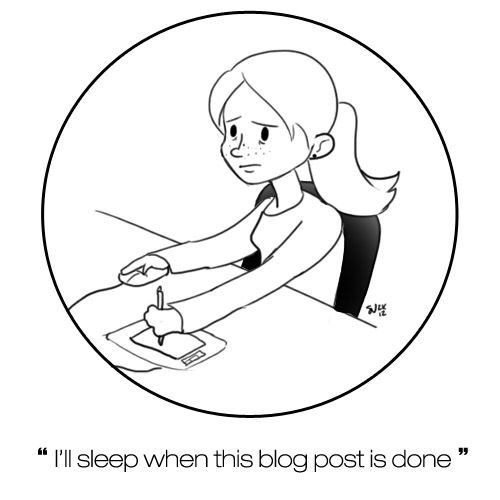 Have you guys ever pulled a late nighter to complete a blog post?
<3