I know I promised to post my thrift finds today, but I had something I wanted to share instead. Check back tomorrow for my bathroom thrift make-over.
I recently decided to redo our wedding webpage. I made it with blogger so I'd have more control over the design. Pink floral banners and doves just aren't our style. Comic books are however! And I decided to rip off two of our favorites. Scott Pilgrim & Pokemon. :)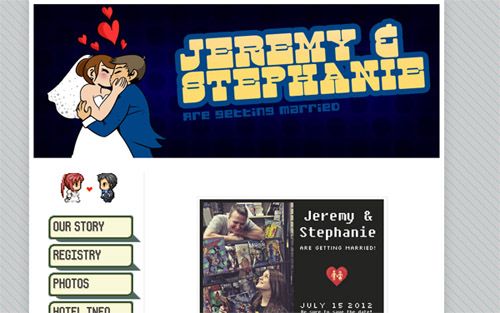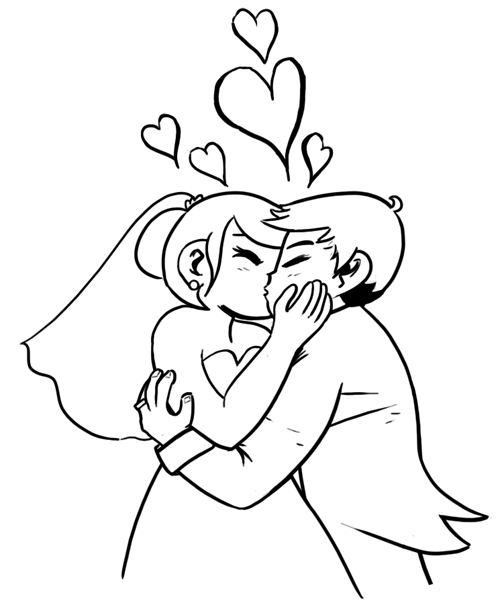 Here's the doodle I drew of us, SP style.
What do you guys think?
<3 Stephanie