Oh god, I wish I had the thought to take more photos. But this weekend was so crazy and went by so fast!
Saturday was hectic and ridiculously overcrowded. It was obvious they oversold the con and there wasn't much room for anything. Food lines were an hour long and I didn't get to really take a break at all.
WE ESCORTED SIR PATRICK STEWART
AROUND THE CON IN OUR COSTUMES!!!!!
Since March I have been working with the con to get our Trek group being additional escorts for Patrick Stewart - and it happened! I didn't want to tell anyone in case it didn't happen. But it did, so I'm telling you all now! Anytime Patrick needed to move to another room, go to a panel or pee, we were right there with him. He's fantastic and full of jokes.
I wish we could take photos for proof, but part of my job was to say "no photos please" alas, I had to abide by my own rules.
We had dinner in costume at a local Mediterranean grill that night. It was fun to see the confused look on the owners faces. Shawarma, kabob, hummus, mint tea and baklava. mmmmm.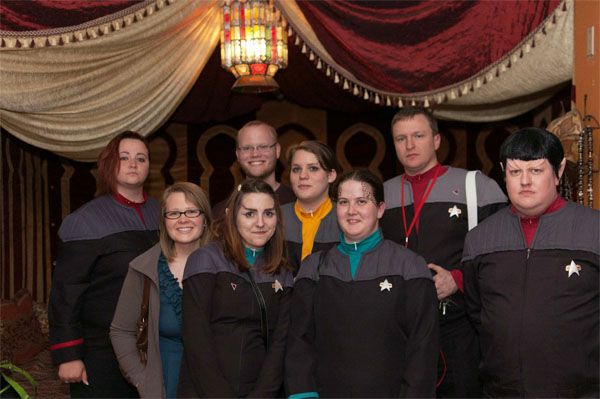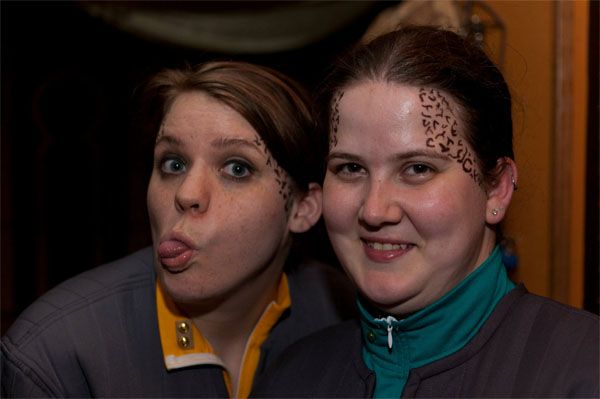 Goofing off with Amber. I helped her with her Trill spots so we could match.
Sunday we took it easy. We showed up in our civvies (normal clothes) and acted as normal con goers. I'm half-way through my "Meet 10 famous people" goal on my
25 before 25 list
.
Dave Prowse - Darth Vader
Sir Patrick Stewart - Captain Picard, Prof. Xavier
John De Lancie - Q, Discord
James Marsters - Spike from Buffy
Anne Lockhart - Sheba from the original BSG.
Here are some photos from Sunday:
Even the cops outside wanted to take this bad boy for a spin.
After years and years of trying, I finally got to meet Dave Prowse, the actor who played Darth Vader.
I cried like a baby after this was taken because I was so happy.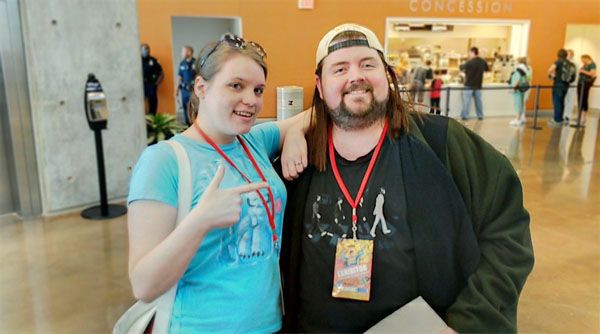 I also met some amazing costumers pretending to be celebs.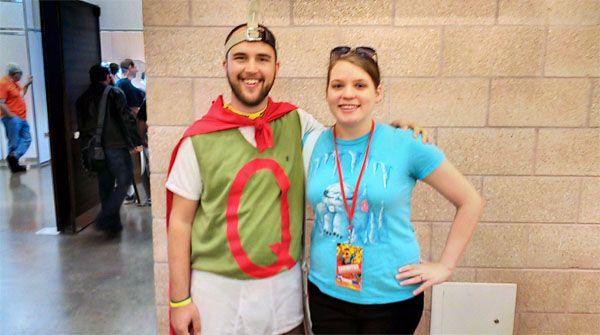 Quail Man!
The Maul family.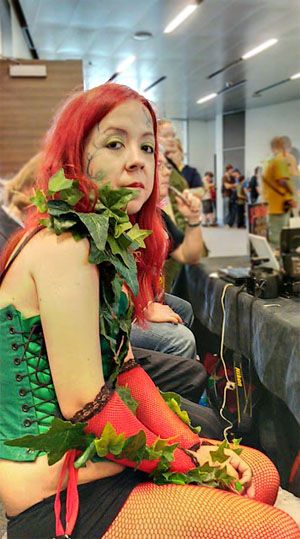 Maria in her amazing Poison Ivy costume.
I want this so bad. Giant Spock vinyl toy.
We ended the evening with: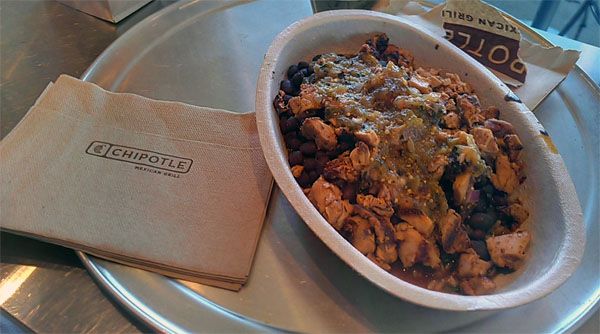 What's become our After-Con tradition.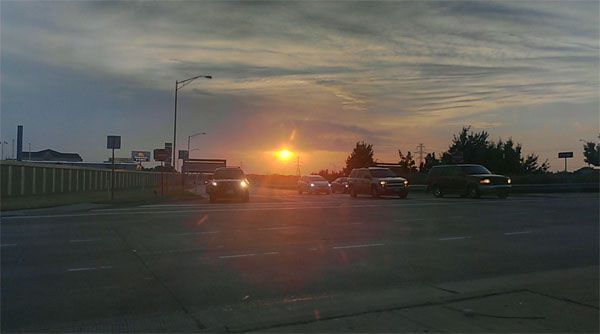 Home in time to view the Partial Solas Eclipse. It happened just as the sun was hitting the horizon. Absolutely AMAZING!!!
2 postcard prints from this lovely artist. The cat reminded us of Minerva and my parents have a Scottie! 2 buttons (a vintage "HALLEY'S COMET WATCHER" and a silly X-MEN Senator Kelly button. Also, I finally got my Scout Trooper Galactic Heroes toy. I've been looking for one of these guys for a long time.
Autographs from John De Lancie (Q, Discord), Dave Prowse (Darth Vader) and Anne Lockhart (Sheba from the original Battlestar Galactica).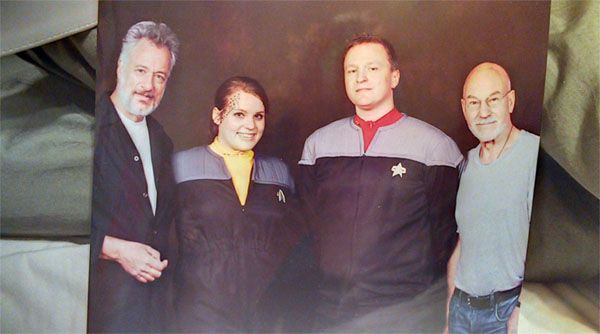 About as nerdy as you can get. <3
John De Lancie & Sir Patrick Stewart.
I'll post more about the con as I get tagged in more photos.
We should get the JPEG from the photo we took within a couple of days. <3
<3 Stephanie