Hi everyone! We're back from our honeymoon. It was amazing. Those of you following me on
Twitter
and/or
Instagram
have no doubt seen how beautiful it was. Please note, I am supppppeeeerrrrr behind on reading emails, twitter replies and your blogs. It took me 3 hours just to get through the over 150 posts I missed this past week and a half.
During our honeymoon, I had a lot of time to take in our wedding, evaluate how everything went down and separate the good from the bad. I've written up a bunch of blog posts for tips and tutorials to help those of you who might need it on your wedding day. Including, how-to simplify your registry, create a wedding site using Blogger and making your own cake topper for less than $20.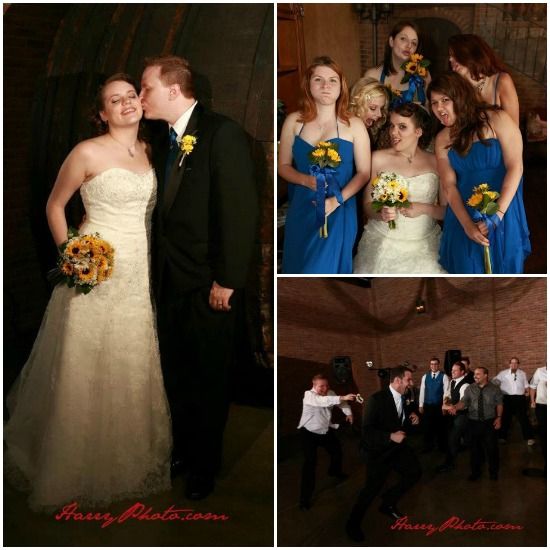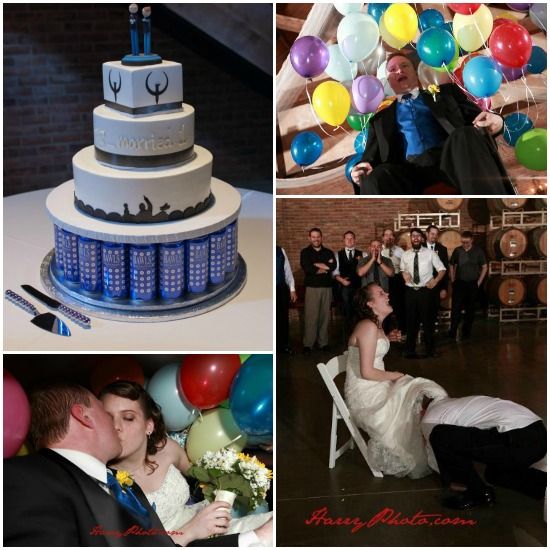 We had an absolute blast as you can see. The wedding was one big party, filled with surprises from our friends. Including the UP inspired chairs for the Horah seen above. That isn't to say that the day didn't go off without some setbacks. But we survived. And now I can go back to being just a normal old blogger. One who happens to be a wife now. HOORAY! I'm a wifey.
What did I miss while I was gone this past week?
Tell me something exciting that you've done or that has happened to you recently.
<3 Stephanie