Last weekend Jeremy and I took a day trip down to Austin. It's about a 3-4 hour drive from where we live here in DFW.
Jeremy and I stopped for gas in Italy, Texas to see the Starship Pegasus and some very dainty longhorns.

This first thing we did once we got into Austin was hit up Lucky J's chicken and waffles. I've been trying to eat their food since 2009 and wouldn't let us do anything else until we went there first. They did not disappoint!
The food on our trip was so amazing. On Sunday we hit up 24 Diner, an organic Farm-to-Market restaurant. Followed by some time at Waterloo Records and Amy's Ice Cream. We finished up the trip at the mega huge Whole Foods mother-store. That's their corporate office above it as seen in the photo.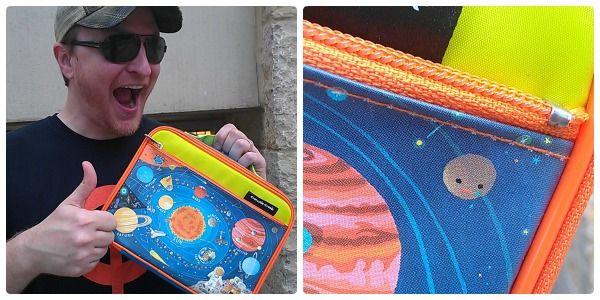 Jeremy scored this amazing lunch box. It had everything in our solar system labeled with it's name. Except Pluto, seen crying on the outer edge of the system above.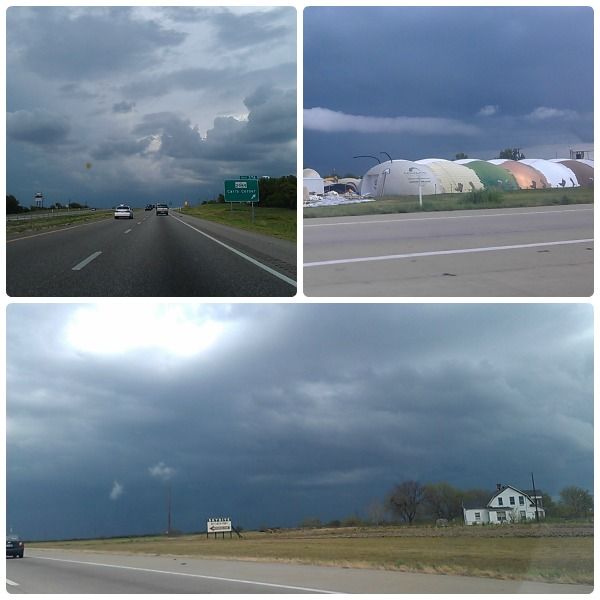 The drive home was beautiful. Once we got north of Waco the sky turned dark and promised of rain.


We did so many things, and I forgot to take pictures of most of it. We hung out around 6th street mostly with friends and attended a Master Pancake show at the Alamo Drafthouse. The employees there told us we'd be getting one here soon! Ah, I'm so excited.
Oh yeah, and we lucked out. The Drafthouse played their famous anti-cellphone PSA for us before the show!
How was your weekend?
Ever been to Austin?
<3 Stephanie